Poe guide:how to farm Exalted Orb in game?
Exalted Orb is a very rare item in game, and it is also used to buy other good items in the market.
There are two ways to get it.
The first way is that when you playing the game, you can farm other currencies,you save them and
go to the market to exchange Exalted Orb with other players.If you do not have time to farm poe currency
,you can buy cheap Exalted Orb from duducool .
The second way is that you should farm some special maps that can drop abandoned wealth divination card.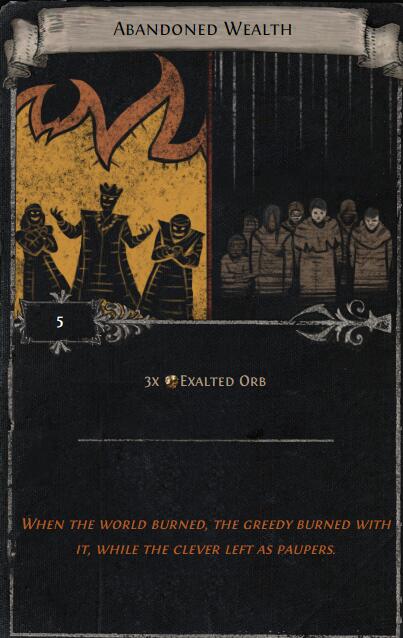 5 abandoned wealth divination cards can be exchanged for 3 Exalted Orbs.
There are three maps can drop ( Arsenal,Mao Kun,Precinct ) abandoned wealth divination card.
Please remember that you have to improve "item quantity"in your equipments that can give you
a high chance to loot currencies.