1.How to buy from duducool?
1.You need to know which currency you use to pay,such as USD,EUR,CAD
The default payment currency in site is the EUR.You can change the currency in the top right corner of the website.
2.Choose what you want to buy and place an order.
3.After the purchase,please contact the support service to confirm your order.
You can contact them in the live room of the website,or write an email.
4.After your order review is passed,the trader will deliver goods to you in game.
5.After you recieve your goods,never give them to anyone.To protect your order security, please don't give
your private information to anyone in game .
2.Why do we have to verify your payment?
1.We have to verify if your payment is authorized by the owner of paypal,credit card and other payment methords.
2.There are some buyers under 18 years old who paid by their parents' paypal,credit card without permission.
3.Large amount of money or high frequent purchases.
3.Is duducool reliable?
Yes of course.
Duducool is a trusted and professional site for selling game golds and items.
You can check the customers' reviews on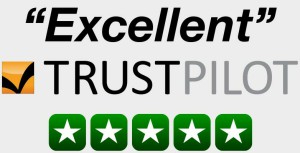 Duducool is trying the best to supply the best service for customers.
4.Can i get a refund before i get my purchase?
If you want a refund, you must meet the following conditions
1.You buy wrong items.
2.Before you get your purchase,you do not need your purcahse any longer.
3.Need long time delivery,you dont wanna wait.
4.You refuse to cooperate with us to verify your order.
If you meet the above conditions.We will give you a full refund in 1-2 days.
If you get your purchase, we will not give you a refund!
5.Why haven't I received my purchase for a long time ?
If you haven't get your purchase for a long time.
that's because your order is under checking,you should cantact us to confirm your order in time.
or we have not enough stock suddenly.when we have stock ,we will give you your purchase as soon as possible.
6.How long can I receive the goods after I buy them?
90% orders can be completed within 5-10 minutes,few order can be completed within 24 hours.
If you wanna get your purchase quickly,Please contact us in time after you buy.
7.How do i contact duducool?
If you have question,you can contact us by the live chat room,skype or email.The help sevice is 24/7 online.You can contact us at any time.
8.Why do i have to pay extra fee?
This is because a small amount of payment, for us, there is no profit.If we have no extra fee,we may have a loss.